Senior Director / Principal Solutions Consultant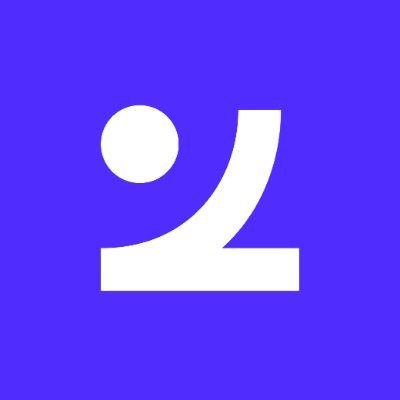 Zingtree
Sales & Business Development
United States
Posted on Wednesday, October 11, 2023
Zingtree is the next gen, AI-powered no code decision tree platform that reimagines customer experience operations for top CX leaders. With over 600 customers, including global enterprises like Groupon, SharkNinja, and Intuit, Zingtree transforms self-service, uncovers and implements automation opportunities, and makes every customer service agent an expert.
The Role
We are looking for a seasoned Principal Solutions Consultant to build our Solutions Consulting function from the ground up. You will need to define the needs, strategy, and lead by doing, while understanding scaling needs and eventually hire and lead a Solutions Consulting team.
Once you have established the strategy, your day-to-day responsibilities may include collaborating with Sales and Product to engage senior executives at Enterprise companies to craft strategies, solutions, and business cases for how companies can use Zingtree to unlock opportunities for their team and customers.
The ideal candidate will have client-facing experience in the contact center and customer support industry with technical knowledge of the CX landscape, and have built and managed a SC team. The Principal Solutions Consultant is an individual contributor role (equivalent to the Senior Director level for managers), with the expectation that you will build the team as our business needs evolve.
What You'll Do
Define the role, needs and strategy for a world-class Enterprise Solutions Consulting organization.
Align with Sales and Product leadership on appropriate resourcing, capabilities, and support for the successful execution of the Solutions Consulting function.
Build strong relationships with Enterprise prospects and customers, understanding their business goals and challenges, and providing high-touch expert consultation to drive success.
Take a leadership role and work cross-functionally with teams, including Sales, Product Development, and Engineering, to design and deliver solutions that meet clients' unique needs.
Act as a strategic and hands-on advisor to the Sales team to support pre-sales activities, including product demonstrations, solution presentations, and proposal development.
Collaborate with the Product team and facilitate knowledge exchange about industry trends, competitor offerings, and emerging technologies to drive our roadmap to ensure our solutions remain competitive.
Devise client solutions that drive client value realization, user adoption, and successful execution of multi-solution use cases.
Provide regular reports and updates to senior management on team performance, client engagement, and solution delivery.
Your Qualifications, Skills, & Abilities
2-3 years of SC leadership experience, 5-10 years of pre-sales/sales experience
Experience with CX Self Service Strategy
Experience in the contact center, CRM or Service Desk market
Ability to collaborate with Product to design, enhance, and create scalability and personalization in the demo environment
Excellent interpersonal, communication, persuasion, presentation and writing skills
Polished visual presentation skills and process analysis skills
Must be willing to work in a fast paced startup environment
Preferred education in Computer Science, Software Engineering, or equivalent work experience
What we offer
We empower you to make decisions and support your success, so you feel like an owner and a critical part of building this company.
We treat you with integrity and communicate with you in a direct and caring way, so you know what is expected of you and there are no big surprises.
You deliver, we deliver! When you exceed your goals, we go above and beyond to recognize you for your exceptional work. We also work with you, while being fully transparent, if you're not meeting expectations.
We offer you opportunities to grow your expertise, build your industry knowledge, become a thought leader, and more, to support your professional growth and future career path.