Sales Operations Analyst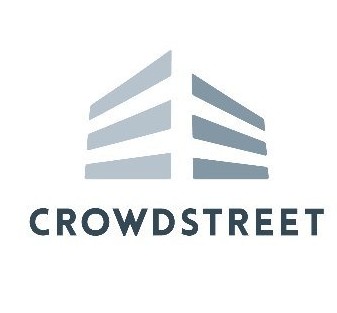 CrowdStreet
IT, Sales & Business Development, Operations
Remote · United States
Posted on Tuesday, May 2, 2023
Join Us to Build Something Real!
We're serious about Building. We're a team that cares - about investors, about sponsors, and about each other. Building something great is never easy. We encounter obstacles. We face challenges. Things can sometimes feel chaotic. And because we build together, intentionally engaging our shared core values to build an inspiring culture, we enjoy our work - even when it's hard.
Our scale-up environment is ideal for people who are eager to dig in, navigating complexity and ambiguity in a productive, and positively impactful way. If this is you, we'd love to support your candidacy.
Role Summary
We are looking for a skilled Sales Operations Analyst to join our team. The successful candidate will be responsible for assisting in managing our Salesforce instance and providing analytical insights to support our sales team's success. The ideal candidate must be Salesforce Admin Certified and possess 3 to 4 years of experience in Sales Ops. The Sales Operations Analyst will report to the Director of Sales Operations and will collaborate with cross-functional teams to drive revenue growth and improve sales processes.
Primary Responsibilities and Impact
Manage and optimize our Salesforce CRM system to ensure data accuracy, standardization, and efficient sales processes

Provide data-driven insights and analysis to support sales team effectiveness and productivity

Develop and maintain sales reporting dashboards to measure performance and identify areas for improvement

Collaborate with cross-functional teams such as Sales, Marketing, IT, Product and Finance to support revenue growth and drive business outcomes

Conduct data analysis to identify trends, opportunities, and risks to our sales pipeline and forecasting accuracy

Assist in the development and implementation of sales strategies and tactics to improve sales efficiency and effectiveness

Provide training and support to sales team members on Salesforce and other sales tools

Work with the Sales Operations Manager to improve processes, tools, and systems to support sales goals and objectives

Stay up to date on industry trends and best practices in sales operations and share knowledge with the team
The Experiences That Will Help You Succeed
Bachelor's degree in Business Administration or related field

Salesforce Admin Certified with 3 to 4 years of experience in Sales Operations

Strong analytical skills with experience in data analysis, reporting, and visualization

Expert in Salesforce CRM, Excel, and data analysis tools such as Looker

Knowledge of sales processes, including lead generation, opportunity management, and sales forecasting

Excellent communication and collaboration skills with the ability to work cross-functionally and build strong relationships

Detail-oriented with strong organizational and time management skills

Self-starter with the ability to work independently and as part of a team in a fast-paced, dynamic environment

Hubspot Administration Experience
Not Required but Nice to Have
Experience with APEX Code and Visualforce

API Programming Experience

SQL Query Experience

Experience in Commercial and Industrial Real Estate
CrowdStreet Benefits:
We pay employee premiums for comprehensive health care including dental, vision, life and disability insurance. We also provide flexible PTO (take what you need!), family leave, 401K matching, a monthly stipend to support remote work, regular in-person gatherings, and a culture created through shared core values. Learn more about our benefits here.
About CrowdStreet:
CrowdStreet is an online commercial real estate investing marketplace. Our customer, the individual investor, joins the CrowdStreet community to learn about and invest directly in institutional-quality private real estate deals. Our mission is to deliver the best online real estate investing experience and make it easy for individual investors to diversify their portfolios.
At CrowdStreet, inclusion, equity, and diversity are essential to achieving our goals. Our differences in age, race, gender, nationality, sexual orientation, physical ability, thinking style and background bring a breadth of knowledge that makes us collectively smarter and better able to compete. We are committed to recruiting, developing, and advancing a diverse staff and engaging in the hard work that makes that possible.
#LI-SP1 #LI-Remote