Senior DevOps Engineer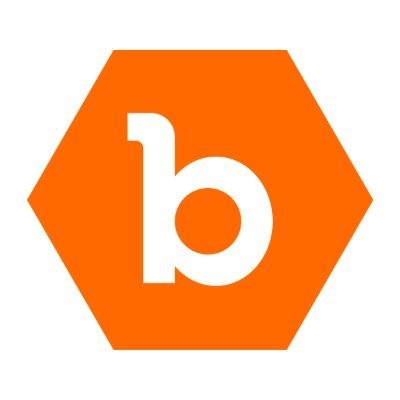 Bugcrowd
Software Engineering
Remote · United States
Posted on Saturday, September 23, 2023
Company Summary
Bugcrowd is the world's #1 crowdsourced security company. Our award-winning platform combines actionable, contextual intelligence with the skill and experience of the world's most elite hackers to help leading organizations solve security challenges, protect customers, and make the digitally connected world a safer place.
Job Summary
You can imagine that managing the infrastructure for our platform is challenging since our own security is always front and center. Are you an experienced DevOps Engineer that is looking to lead a team and mentor junior colleagues to move our platform forward while keeping it safe and secure? Are you lazy enough to want to automate everything to make your own job easier, reduce developer friction and optimize the software development life cycle? Is security a second nature for you - either offensive or defensive (e.g., red or blue team experience)? We'd love to talk with you!
We are looking for somebody who's either remote in the US or San Francisco-based for our small but growing agile infrastructure team. You'll be part of an international, highly engaged and technical group that is well-versed in building enterprise-ready and extremely secure software systems. Our core values of "simple is strong, respect is king, build it like you own it and think like a hacker" should resonate with you. Furthermore, you should have:
At least five years of professional devops experience
Fluent in AWS and Terraform; experience with Linux administration, CI/CD pipelines, containers and virtualization
Preferably experience with the infrastructure around MLOps: model registries, feature stores, training pipelines, etc.
Any leadership experience is a plus
We use a lot of different technologies, so the more of the following list you know, the better. In no particular order: AWS, Docker, ECS, git, GitHub, CloudWatch, DataDog, Node.js, Python, Bash, Terraform, Kafka, Postgres, Sagemaker. Ruby, Go, Javascript and Kotlin are languages you'll typically encounter here, so feeling comfortable with at least one of those will help a lot.
What you'll be doing:
Support our engineering and data science teams to deploy and run successfully in our service-oriented architecture; focussed on security and compliance.
Monitor and maintain our infrastructure to ensure continuous availability of our platform
Drive longer term projects to increase infrastructure efficiency, remove developer friction and support platform evolution.
We are looking for somebody with:
Experience in more than one language, preferably Ruby, Go, Javascript, and/or Kotlin

Knowledge of infrastructure and cloud (AWS & Terraform)

Experience in data and event buses, streaming data (especially in the Kafka ecosystem)

Containers like Docker

Experience with DevOps – DBs, pipelines, monitoring, deployment, etc.
Culture
At Bugcrowd, we understand that diversity in the workplace is vital to a company's success and growth. We strive to make sure that people are included and have a sense of being part of making Bugcrowd not only a great product but a great place to work.
We regularly hear from both customers and researchers that Bugcrowd feels like a family, and we strive to maintain that internally as well.
Our team consists of a broad range of people: musicians, adventure sports junkies, nature lovers, parents, cereal enthusiasts, night owls, cyclists, artists—you get the point.
At Bugcrowd, we are solving security threats and vulnerabilities that are relevant to everyone, therefore we believe solving these problems takes all kinds of backgrounds. We value the perspectives and experiences people from underrepresented backgrounds bring. We are a supportive & collaborative team who understand that reaching Bugcrowd's potential depends on the happiness of the employee.
Pay Range Disclosure
The base pay range for this role takes into account the wide range of factors that are considered in making compensation decisions, including but not limited to Qualifications, Geographical Location, Education/certifications, Experience, Skill Sets, Training, and other business and organizational needs.
A reasonable estimate of the current range for the position of Senior DevOps Engineer is: $154,700 - $188,900.
This position may also be eligible to participate in a discretionary bonus program or commission plan, subject to the rules governing the program, whereby an award, if any, depends on various factors, including, without limitation, individual and organizational performance.
Disclaimer
This position has access to highly confidential, sensitive information relating to the technologies of Bugcrowd. It is essential that the applicant possess the requisite integrity to maintain the information in the strictest confidence.
The company is authorized to obtain background checks for employment purposes under state and federal law. Background checks will be conducted for positions that involve access to confidential or proprietary information (including trade secrets).
Background checks may include Social Security verification, prior employment verification, personal and professional references, educational verification, and criminal history. Applicants with conviction histories will not be excluded from consideration to the extent required by law.
Equal Employment Opportunity:
Bugcrowd is EOE, Disability/Age Employer.
Individuals seeking employment at Bugcrowd are considered without regards to race, color, religion, national origin, age, sex, marital status, ancestry, physical or mental disability, veteran status, gender identity, or sexual orientation.