Manager, Hacker Success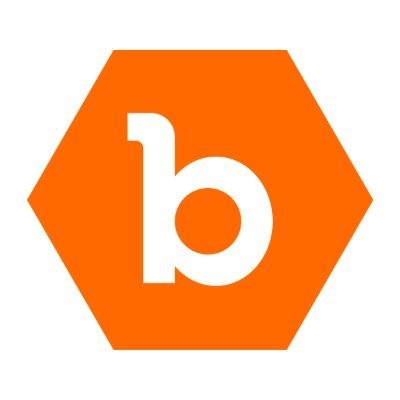 Bugcrowd
Remote · United States
Posted on Saturday, September 23, 2023
Company Summary
Bugcrowd is the world's #1 crowdsourced security company. Our award-winning platform combines actionable, contextual intelligence with the skill and experience of the world's most elite hackers to help leading organizations solve security challenges, protect customers, and make the digitally connected world a safer place.
Job Summary
The Bugcrowd Hacker Success Team is looking for a dynamic, talented, and motivated manager to oversee our Hacker Success team. The Bugcrowd Hacker Success Team plays a key role in developing our best-in-class hackers and building the crowd to ensure we coordinate client needs (Tesla, Atlassian, Intercom, etc.) with the right talent for engagements and bounty programs.
The Manager of Hacker Success will work with a number of internal teams and employees across the organization to drive and help deploy hacker focused strategies, initiatives, and projects. In addition, the role will require the person to build an in-depth knowledge of the business and the functions of specific operational teams to evaluate and help prioritize initiatives/ projects and manage the team. Additionally, they will build from the ground up the mission and focus on the team as the team is developed, defined, and implemented to grow our community and top talent.
This is a fantastic role for an individual with excellent strategic, planning, and project management skills, as well as experience driving projects from beginning to end, and being a fast learner that can manage large amounts of information and understand complex concepts quickly. In addition, the individual should be an effective communicator and listener with a proven history in building cross-functional partnerships both internally and externally.
Responsibilities:
Lead the Hacker Success team as a primary resource and exemplary contributor to the overall goals and initiatives for both the team and organization.
Build the team's mission, strategy, and execution plan to build Bugcrowd's Hacker Community, expand brand awareness, and develop best-in-class hacker talent.
Set and track individual goals, as well as providing guidance to direct reports with career growth and planning.
Advance team initiatives and strategies to help grow and utilize the crowd in line with the larger company goals and expectations.
Establish metrics and KPIs to measure team success in both the long and short term.
Hire, build, and grow the Hacker Success team (documentation, training, tooling, etc).
Facilitate and manage cross-functional meetings and directives as they relate to Hacker Success.
Be a primary escalation point for both internal and external issues.
Understand and advance the needs of the community both internally and externally
In addition to the above, the following will be required at varying points:
Identify and select hackers for niche, curated crowdsourced security programs.
Work with clients to monitor and advance new and/or existing program initiatives as they relate to hackers.
Help set up and monitor the shipment, processing, and delivery of devices to hackers and Customers.
Provide basic hacker coaching and support to help immediate customer and hacker conflicts and assist internal teams in addressing hacker related questions and issues.
Assist internal teams in creating and maintaining verbose, navigable documentation for existing processes, as well as advising on the implementation of new ones.
Assist in the recruitment, engagement, and tracking of specific hacker cohorts.
Assist internal teams in creating hacker blogs, newsletters, and supporting materials to support transparency and community development.
Support internal teams in the planning, logistics, and execution of various hacker events.
Assist Hacker Success to implement and track hacker swag programs to support hacker development and growth initiatives.
Able to analyze and evaluate data and build data dashboards to assist the team to evaluate success of initiatives/projects
Oversee managing communication about initiatives and projects with stakeholders and cross-functional partners to ensure deadlines are met, and all necessary parties are aligned for feature deployment.
Manage feedback loops between hackers and internal teams via varying communication channels.
Manage hacker incentive programs - development, performance analysis, incentives, and internal and external communication.
Adapting to various needs and requirements that will arise over time.
Desired Skills & Experience
Impeccable interpersonal skills and ability to navigate complex situations across teams and individuals.
A propensity to anticipate outcomes in a given situation, and provide pre-emptive solutions to help ensure positive outcomes.
Ability to maintain composure and a clear-head under duress.
Excellent time management and ability to adapt to shifting priorities.
Strong cross-functional project management and the ability to communicate clearly and effectively with internal and external stakeholders - both written and verbal communications.
Attention to detail and ability to find creative solutions to changing and complex problems.
Good at building strong effective working partnerships and managing conflicts of interests between various parties and stakeholders.
Outstanding follow-through on projects - highly motivated with a strong sense of urgency and self-sufficient.
Have the ability to organize information and present findings effectively.
Ability to make informed judgment calls on-the-fly when the situation requires it.
Outstanding follow-through on projects - highly motivated with a strong sense of urgency and self-sufficient.
Are curious, adept at developing novel solutions to big challenges, and have an inherent interest in learning about business needs and objectives, new technologies, and innovative project methodologies or processes.
Possess a high level of professional and personal integrity
Pay Range Disclosure
The base pay range for this role takes into account the wide range of factors that are considered in making compensation decisions, including but not limited to Qualifications, Geographical Location, Education/certifications, Experience, Skill Sets, Training, and other business and organizational needs.
At Bugcrowd, it is not typical for an individual to be hired at or near the top of the range for their role and compensation decisions are dependent on the facts and circumstances of each case. A reasonable estimate of the current range for the position of Manager, Hacker Success is: $115,800 - $147,700 USD.
This position may also be eligible to participate in a discretionary bonus program or commission plan, subject to the rules governing the program, whereby an award, if any, depends on various factors, including, without limitation, individual and organizational performance.
Culture
At Bugcrowd, we understand that diversity in the workplace is vital to a company's success and growth. We strive to make sure that people are included and have a sense of being part of making Bugcrowd not only a great product but a great place to work.
We regularly hear from both customers and researchers that Bugcrowd feels like a family, and we strive to maintain that internally as well.
Our team consists of a broad range of people: musicians, adventure sports junkies, nature lovers, parents, cereal enthusiasts, night owls, cyclists, artists—you get the point.
At Bugcrowd, we are solving security threats and vulnerabilities that are relevant to everyone, therefore we believe solving these problems takes all kinds of backgrounds. We value the perspectives and experiences people from underrepresented backgrounds bring. We are a supportive & collaborative team who understand that reaching Bugcrowd's potential depends on the happiness of the employee.
Disclaimer
This position has access to highly confidential, sensitive information relating to the technologies of Bugcrowd. It is essential that the applicant possess the requisite integrity to maintain the information in the strictest confidence.
The company is authorized to obtain background checks for employment purposes under state and federal law. Background checks will be conducted for positions that involve access to confidential or proprietary information (including trade secrets).
Background checks may include Social Security verification, prior employment verification, personal and professional references, educational verification, and criminal history. Applicants with conviction histories will not be excluded from consideration to the extent required by law.
Equal Employment Opportunity:
Bugcrowd is EOE, Disability/Age Employer.
Individuals seeking employment at Bugcrowd are considered without regards to race, color, religion, national origin, age, sex, marital status, ancestry, physical or mental disability, veteran status, gender identity, or sexual orientation.